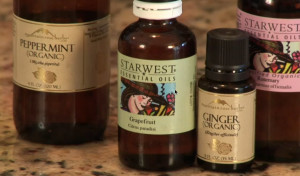 Check out all these great benefits you can get from essential oils!
Aromatherapy is beneficial for many different areas of healing.
Relaxing calming and stress relieving essential oils, Lavender. 
Read below the video for Several more essential oil benefits.
Deserie shares with us wonderful Aromatherapy tips.

Aromatherapy Oil Benefits
Other Great Uses of Aromatherapy
Rosemary massage oil for circulation
Respiratory issues, Eucalyptus
For the skin, the flower Calendula
Pain may be lessened with Peppermint
Citrus can help with fatigue. Many walk around tired all the time.
Please be sure to share this content if you enjoyed it. Spread the good news of Aromatherapy and Essential oils.
If you have used an essential oil before, please share your experience in the comment box below.