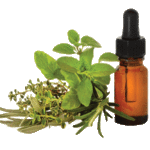 Get Free Tips and Advice
Sign Up and Learn!
Receive "Top Herbs for Stress & Anxiety" for FREE when you sign up. Learn about natural remedies to:
Get Skinny
Stop Pain
Sleep  Better
Boost Energy
…and more
Watch our Featured Video
Home Remedies for Acid reflux
Also known as Gastroesophogeal Reflux Disease (GERD), affects 20 percent of the U.S. population at least once a week. Eating the wrong foods and excessive emotional stress in the form of frustration and anger typically cause acid reflux.
by Ann Beck CBT Do you struggle to get to sleep no matter how tired you are? Or do you wake up in the middle of the night and lie awake for hours, anxiously watching the clock?   Insomnia is a...
read more