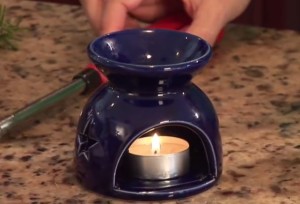 Here is a great aromatherapy blend to dispel negativity.
You will want to use an aromatherapy diffuser. This is the best way to get the beneficial aroma into the air, where you can breathe in the scent.
Camphor is useful for clarifying and dispelling negativity. Frankincense makes a great companion oil for this purpose.

Aromatherapy Recipes : Camphor & Aromatherapy Recipes
Negativity Dispelling Blend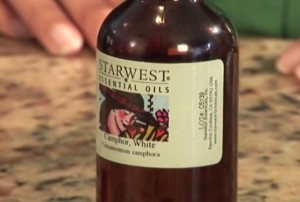 Add to an aromatherapy diffuser:
5 drops of Frankincense
5 drops of Camphor
In this example, Deserie is using a candle duffuser. This works great for this purpose.
After adding the oils to the diffuser, place your lit candle underneath. This will waft the beneficial scent into the air.
Next time you feel bothered by negativity, give this simple blend a try.
This blend is also useful during meditation. Get your diffuser going, sit quietly close your eyes and take a few deep breathes and let the negativity go on it's way.
If you enjoyed this video, please share this page with friends and coworkers. Thank you!