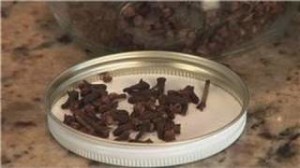 Cloves smell wonderful and have many therapeutic benefits.
They have been used for centuries to relieve pain. You can create your own massage oil, incorporating cloves and massage it into your body, or have a friend massage for you.
Blend clove oil with a carrier oil like sesame oil, or coconut oil. It blends well with other essential oils as well, so you could create your own personal massage therapy blend.
Holistic Aromatherapy : Cloves in Aromatherapy

Other Great Uses for Cloves
Antimicrobial
Anti-fungal
Anti-viral
Skin care, acne
Stress reliever
Aphrodisiac
Tooth and dental care