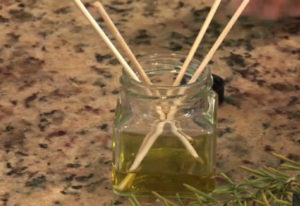 How do you get the wonderful smell of essential oils into the air? With an aromatherapy diffuser of course.
Deserie shows us how to makes a simple diffuser that will get wonderful scents and benefits into the air.
Watch the video and read below for complete instructions.
Aromatherapy Recipes : Ingredients for Diffuser Aromatherapy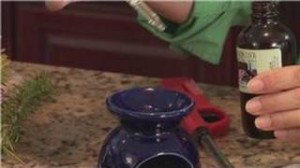 There are many different essential oils that are great for diffusing into the air for a wonderful scent.
This Reed Diffuser helps get the job done.
A base oil such as sesame, or your choice.
A few drops of your favorite scent. Choose to fill the air with wonderful and healing smells. Experiment with combinations.
Some Reeds or similar sticks.
A slash of vodka.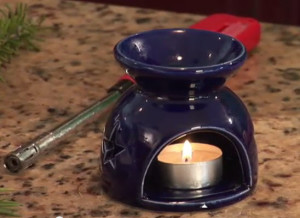 Pour it into an attractive container and add the Reeds. Enjoy the delightful aromas.
You could also get a nice candle diffuser like the image on the left. Simply add drops of your oils in the top and light the candle beneath.
Please tell us about your favorite aroma to sniff wafting through the air.
Please use the comment box below.
Share us everywhere