So often people tell me they wished they had paid more attention to the methods and advice their grandparent used when they were a child.
My beloved grandfather often quoted George Bernard Shaw to me as a child, "Youth is wasted on the young."
Although no longer with me, my grandfather is the most influential person on my life.  Not a day goes by that I am not reminded of something he taught me.  The funny thing is, many of the lessons I learned happened without me even realizing.  It was not until years later that I recognized the impact and value of these lessons.
Just by spending time with my grandfather I learned about growing, harvesting, and preparing food.  I learned about being mindful of waste and caring for the earth.  I learned about caring for myself and those around me.
My grandfather lived on a wonderful piece of land that he covered and adorned with vegetable gardens, flower gardens, herb gardens, as well as fruit and nut trees.  It was also graced with giant oak trees.  It was a magical "classroom" for me.
These days I teach others on making natural choices for their health and well-being.  Drawing from my early life lessons with my grandfather, personal experiences of my own, and formal herbal studies, I share my knowledge of using herbs as medicine.
My inclination is to teach people how to use herbs they typically have on hand by choosing herbs that are easily accessible and found in most people's pantry.  Herbs such as rosemary, thyme, cinnamon, and ginger are remedies for many common ailments.  From sore throats to joint pain, the fix can be found right there in your kitchen if you just know some basics about these herbs.
Rosemary is great for the respiratory system and for headache as well as mental focus as it increases circulation to the head.
Thyme is antibacterial and antiviral as well as pain-relieving.  It is very soothing for sore throat and helps relieve coughs as well.
Cinnamon regulates blood sugar, reduces LDL cholesterol levels , has natural anti-infectious compounds making it helpful against colds and flu and reduces pain linked to arthritis.
Ginger increases circulation making it great for painful joints and also relieves nausea
As you see, your pantry is also your medicine cabinet!
If you would like to learn more about the medicinal uses of herbs, you may want to attend my upcoming workshop.  It happens to fall on Mother's Day ,so bring mom so she can learn too…
Date/Time: May 11, 2014, 1:00-4:00 PM
Location: St Petersburg Yoga, 275 16th St N, St Petersburg , FL
[gmap addr="275 16th St N, St Petersburg, FL"]Tooltip[/gmap]
Interested in this workshop, but can't make this date?
Click here to be notified of our next workshop.
Not located near St Petersburg, FL?
Click here to bring this workshop to your town.
 About the Instructor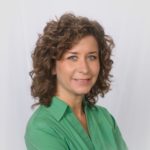 Deserie Valloreo is a Natural Health Advocate and Certified Clinical Herbalist.  She is featured in over 200 eHow.com instructional videos on natural remedies. Her company, Herbalwise, LLC is a global resource for education, advice, and purchase of natural remedies for health and home.