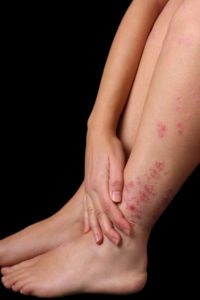 QUESTION: My shins are dry and unsightly due to circulatory issues from diabetes, is there a natural cream, balm, or lotion, I can use to help heal it?
ANSWER: Internally – anything to support the liver will help the skin – the herbs burdock root and milkthistle are good choices. In addition, Essential Fatty Acids(EFA's) also help heal the skin from the inside out.
Topically – applying aloe vera gel or simple olive oil would help or olive oil would help moisturize and heal the skin.